-->
Créez votre propre sondage sur les commentaires des utilisateurs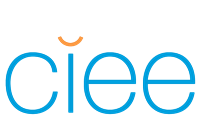 CIEE SHU
DISNEY MARKETING PRESENTATION

by hubertkratiroff


---
Questions for SHU students, we will discuss tomorrow:
1/ What role Disney every employee, not only Mickey or Pluto, plays during your visit?
2/ Would you rather say that:
Disney resort is an outstanding idea, normally executed
or Disney resort is a classic idea, greatly executed
3/ Disney is in a serious business, with serious products in a serious market. True or false?
4/ What is visible or invisible about the Disney Brand marketing during your visit to the park?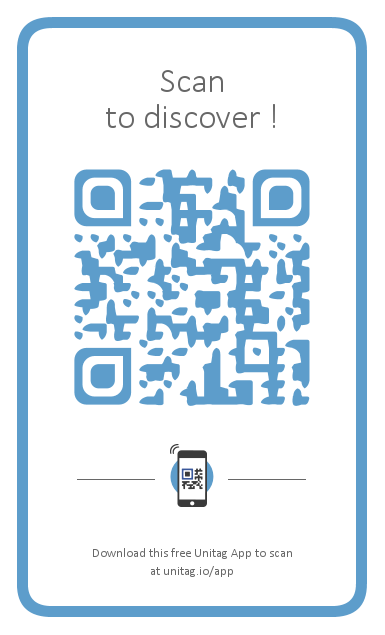 ---
Links
Document 1: IMAGES PDF of the Disney Presentation
Document 2: Presentation Outline
TED conference : Why How What Simon SINEK (100 millions views TED + YT)
Top Ten Definition of UX design
UX
CX
BOOK: Marketing Product manager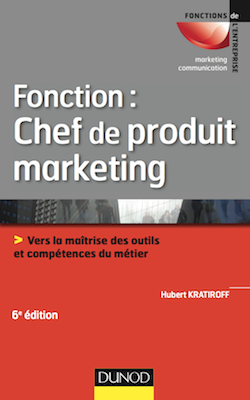 On Amazon.fr
Quotes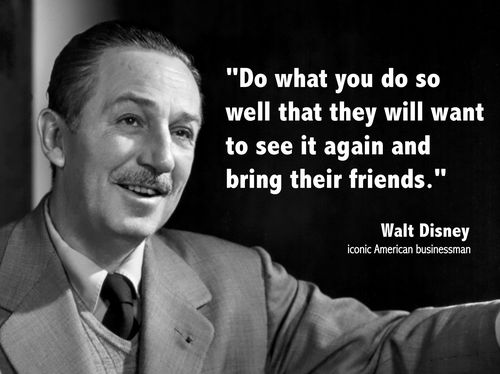 All about marketing...220 digital marketing acronymes
Download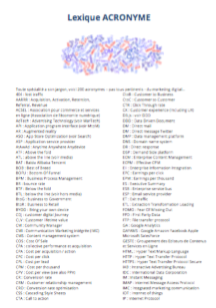 SHORT ONLINE LIST OF MODERN MARKETING ACRONYMES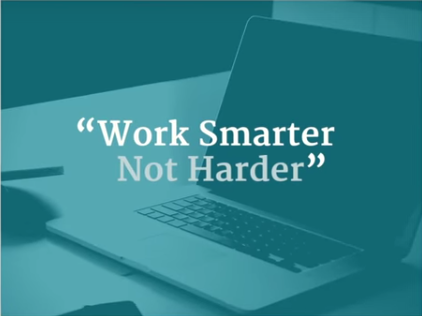 AARRR : Acquisition, Activation, Retention, Referral, Revenue
ABC : Always Be Closing
AdTech : Advertising Technology (voir MarTech)
API : Application program interface (voir MtoM)
AR : Augmented reality
ARPU : Average revenue per user
ASO : App Store Optimization (voir Search)
AtAwAd : Anytime Anywhere Anydevice
ATF : Above the fold
ATL : above the line (voir media)
BAT : Baidu Alibaba Tencent
BOB : Best of Breed
BOFU : Bottom Of Funnel
BTF : Below the fold
BTL : below the line (voir hors media)
BtoG : business to Government / Retail
CCO : Chief Customer Officer
CDC : Cahier des Charges
CDO : Chief Digital Officer
CEM : Customer Experience Management
CLV : Customer lifetime value
CM : Community Manager
CMI : Communication Marketing intégrée (IMC)
CMS : Content management system
CPA : Cost per acquisition / action
CPC : Cost per click (Cost-per-Customer)
CPM : Cost per thousand
CPT : Cost-per-Transaction
CR : Conversion rate
CRM : Customer relationship management
CRO : Conversion rate optimization
CSS : Cascading Style Sheets
CTA : Call to action
CtoB : Customer to Business
CTR : Click Through rate
CX : Customer experience (including UX)
DMP : Data management platform
DNS : Domain name system
DSP : Demand Side platform
ERP : Enterprise Resource Planning (PGI)
ES : Executive Summary
ESP : Email service provider
FOMO : Fear Of Missing Out
FPD : First Party Data
FTP : File transfer protocol
GAFAMS : Google Amazon Facebook Apple Microsoft SalesForce
GRP : Gross Rating Points
HTML : Hyper Text Markup Language
IAB : Interactive Advertising Bureau
IMC : integrated marketing communication
IOT : internet of things
IP : Internet Protocol
IRL : in real life
IxD : design d'interaction
KOL : Key Online Leader
KPI : Key Performance Indicator
LTV : Lifetime Value
MarCom : marketing and communication
MarTech : Marketing Technology
MCA : market contact audit
MoMaMa : Modern Marketing Manifesto by eConsultancy
MOOC : Massive Open Online Course (COOC Corporate et SPOC Small Private)
MRM : Marketing Resource Management
MtoM : Machine To Machine
MVP : Minimum Viable Product
NATU : Netflix Airbnb Tesla Uber
NBIC : Nanotechnologie Biotechnologie Informatique (sciences de l'information et de l'intelligence) & sciences Cognitives
NFC : near field communication
OTR : Off The Record
OTS : Opportunity to See
POEMS : Paid Owned Earned Media (Social)
POS : Point of Sale
PPC : Pay per click
PR : PageRank
QR Code : Quick response code
RA : réalité augmentée
RFM : Récence Fréquence Montant
ROI : Return on investment
ROPO : Research Online Purchase Offline
RSS : Really Simple Syndication
RTB : Real time bidding
SaaS : Software as a service
SD : service design
SEA : Search Engine Advertising
SEM : Search engine marketing
SEO : Search engine optimization
SERP : Search engine results page
SM : Social media
SMM : Social media marketing / management
SMP : Social media platform
SMS : Short message service
SoLoMo : Social Local Mobile
SOV : Share of voice
SSP : Supply Side platform
SVG : Scalable Vector Graphics
TCD : Tableau Croisée Dynamique (Pivot Table)
TLD : Top level domain (.com / .fr / .net)
TOFU : Top of Funnel
TPD : Third-Party Data
UBM : Unité de Bruit Médiatique (indice Kantar)
UGC : User Generated Content
UI : User interface
USP : Unique selling proposition [Rosser Reeves]
UV : Unique visitor
UX : User experience (cf. CX)
VRM : Vendor Relationship Management
VU : Visiteur Unique
WOM : Word of Mouth
WTS : Web To Store
WYSIWYG : What you see is what you get
ZMOT : Zero Moment of Truth





hubertkratiroff
NEXT / HOME